Spiced Ground Beef, what Egyptians call "3assag", is a basic recipe that's used in many recipes such as Baked Pasta with ground beef and bechamel sauce or Stuffed Artichokes.
Serving Size: This recipe makes about 2 cups of ground beef.
Ingredients:
1 onion cut into large chunks
3 Tbs oil or 2 Tbs oil + 1 Tbs butter or clarified butter (i.e. samna or ghee)
1 lb (about 500 g ) Ground Beef
1/2 tsp salt
1/4 tsp pepper
2 laurel leaves
Directions:
~ Cut the onion into large chunks and mince in a food processor.

~ Over high heat, preheat the oil in a saucepan.
~ Lower the heat to medium and add the onions.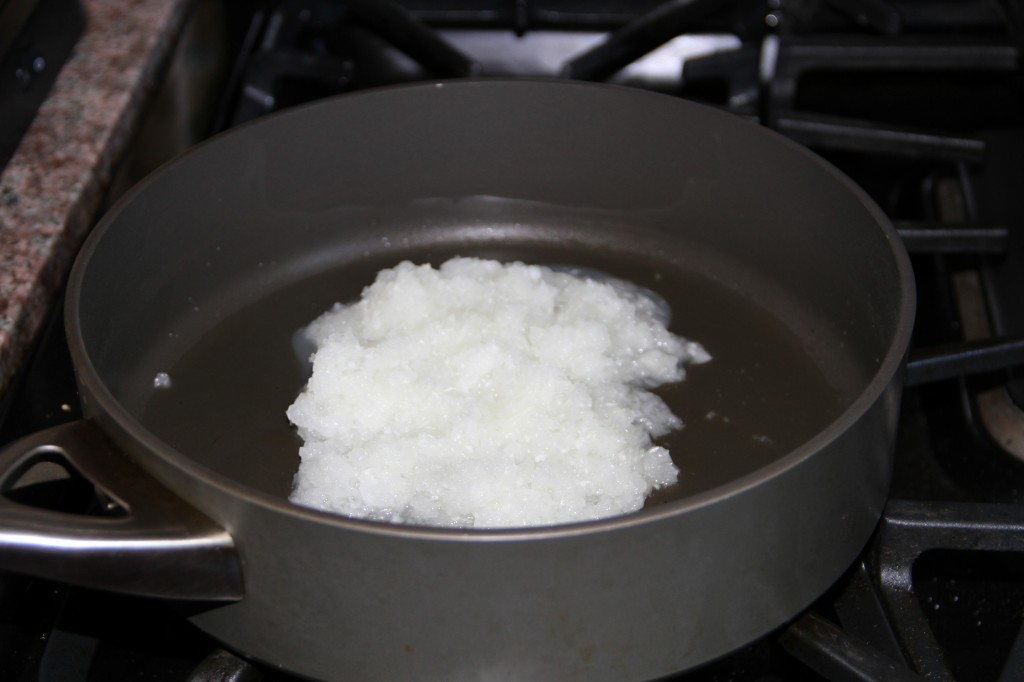 ~ Cook the onions for about 3 minutes, stirring occasionally and until the onions change color to a light brown color.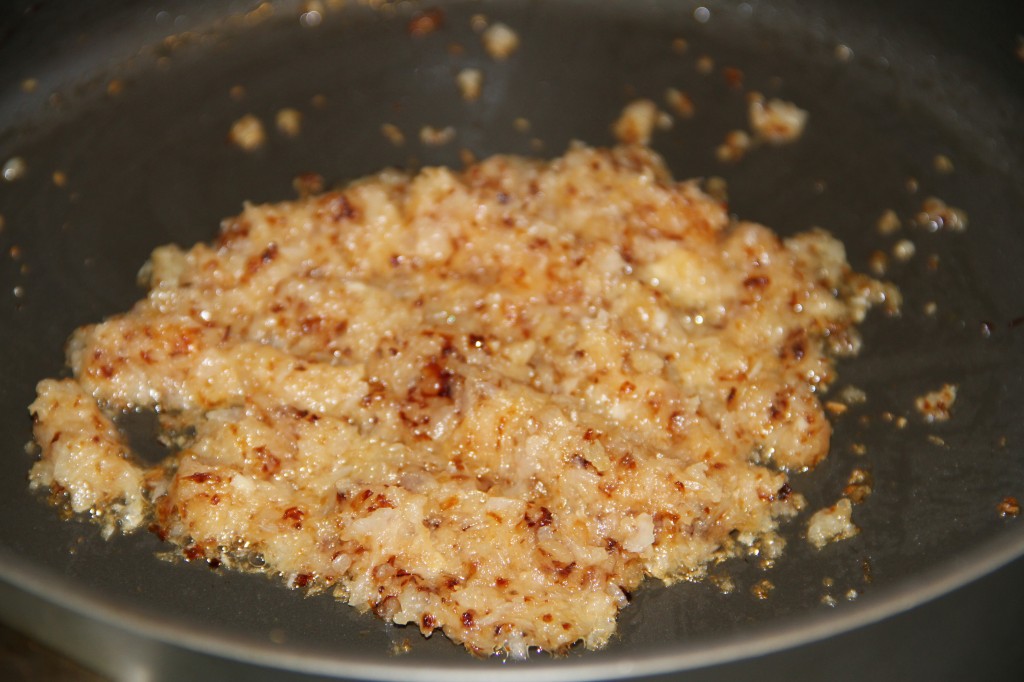 ~ Add the ground beef and mix it with the onions while breaking it down to the smallest pieces possible.
~ Add the salt, pepper and laurel leaves.

~ Mix well then cover the saucepan and simmer over low heat for 15 minutes.
~ The ground beef is ready to use or store in the refrigerator for up to 5 days.  You can also freeze it for a couple of weeks.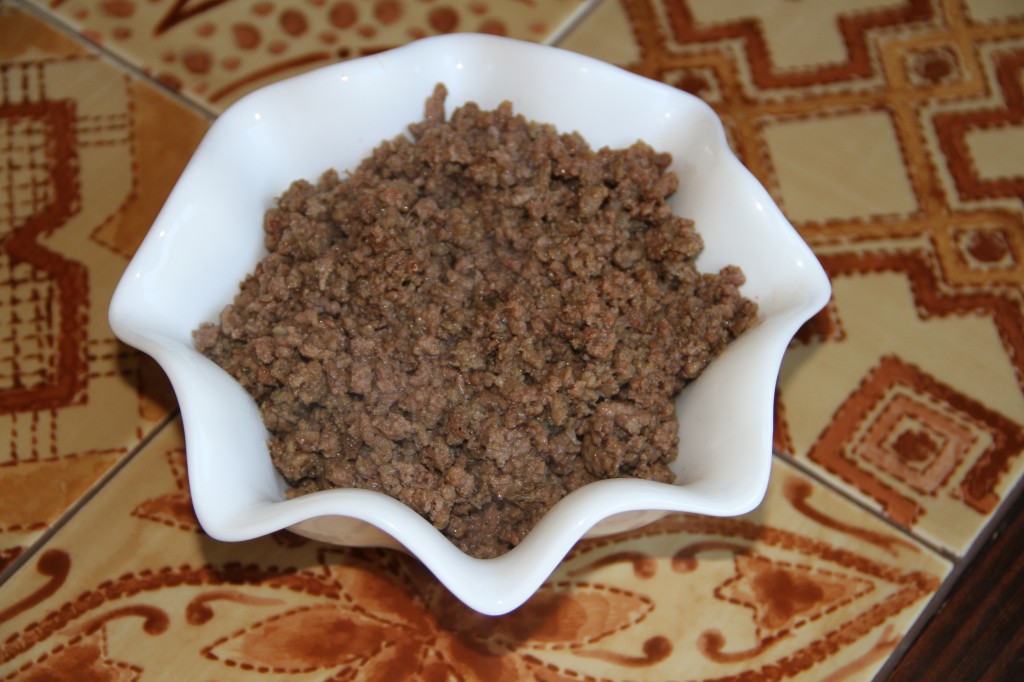 Variations:
~ Spiced Ground Beef & Lamb:  Replace a third of the beef with the same amount in lamb and continue with the recipe steps.
~ Spiced Ground Beef with toasted pine nuts or toasted almonds:  Toast your favorite nuts then add to the ground beef after you prepare it and mix well.  You'll need about half a cup of nuts for every pound or half a kilo of ground beef.
~ Bel Hana ~
Best Places to Try this Dish in Egypt:
~ My mom's kitchen